Skate Sharpening - $5/pair or buy a Card of 12 for $50 Rivets - $1.99/each
We have been sharpening skates at Bike King since day one! We use a Blademaster Legend Sharpener! Our normal depth or hollow is 3/8". If you would like a different depth just ask! We try to sharpen your skates while you wait, typically 5 or 6 minutes per pair. Rockering and custom contouring is available. Sorry, we are not set up for Flat Bottom V sharpening.
Proguard Sports is a Minnesota based company! We stock every day skating and hockey accessories. Pucks, tape, laces, wooden stick ends, wax, skate guards, mouth guards etc. Sorry but we don't stock skates, sticks, helmets, gloves or pads.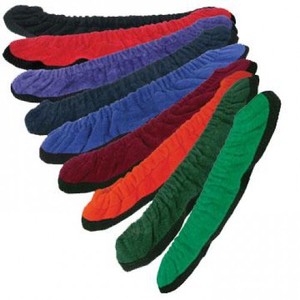 Proguard Blademates - $9.99

Proguard Centipede - $7.99
Proguard Laces - $3.99(most)
Pucks - $1.99
Proguard Stick and Shinguard Tape - $1.64-$3.58